Conveniently located on the airport grounds, Long Stay Parking at Liverpool Airport provides a safe home for your vehicle until you return from your trip.
arrival
The car park operates an automatic number plate recognition system. Please ensure you enter the correct vehicle registration when making your booking.
Upon arrival at the entry barrier, the system will automatically read your vehicle registrations plate and issue you with a ticket. Remove the ticket and the barrier will rise. (Although your booking confirmation email is no longer required, you are advised to bring a copy with you in the event of system failure.)
Should your registration not be recognised, and you're certain you are at the correct car park, please take a ticket from the entry machine. When you return, before collecting your vehicle, present your booking confirmation and entry ticket at the car park kiosk (located in the multi-storey car park opposite the terminal building), where your ticket will be validated.
Please Note: You are advised to drop any passengers and luggage off at the terminal building before continuing to Liverpool On-airport Long Stay car park.
departure
Collect your vehicle and drive to the exit barrier. Insert your entry ticket and the barrier will rise, allowing you to exit.
Important: Please do not use the pay on foot machines at the terminal.
transfers
Long Stay Parking is ideally located within walking distance of Liverpool Airport.
location
Long Stay Parking is located ON Airport, approximately 0.28 miles from Liverpool Airport.
security
Long Stay Parking offers the following security features whilst your vehicle is stored.
You keep keys
CCTV
Security lighting
Security fencing
Entry/exit barriers
Security patrols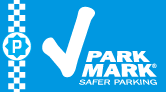 disabled facilities
Badge holders can use specially allocated spaces which are close to the terminal.
insurance
Parking is at owner's own risk, subject to the Terms and Conditions of the airport authority.
restrictions
No trailers are allowed. Oversize vehicles will be charged according to number of bays used.
important
Your voucher is valid in both Long-stay car parks (1 and 2)
WARNING: PREBOOKED RESERVATIONS ARE NOT VALID IN THE 'PICK UP & DROP OFF' CAR PARK. Notwithstanding any prebooking made, any vehicle parking in the 'Pick up & Drop off' car park will be charged at the full rate applicable (in accordance with the published rates displayed at the entrance to the 'Pick up & Drop off' car park and on www.liverpoolairport.com).
By making this booking you agree that on exiting the car park you will pay any additional car parking charges (whether incurred as a consequence of parking in the 'Pick up & Drop off' car park or by parking in the Long Stay Car Park beyond the prepaid period) and that Liverpool John Lennon Airport will deduct such additional charges from your Debit or Credit Card in accordance with the published rates.
Please be advised that your voucher is not valid in the Short Term car park.
address
Long Stay Parking
Liverpool Airport
Liverpool
L24 1YD

So far we've gathered

680

Long Stay Parking

reviews from our previous customers and with an average rating of we're confident that you'll have a top-notch parking experience. The good news doesn't stop there. We search the web every day to find the cheapest prices for Long Stay Parking, and today's no exception. Book within the next week and you could pay as little as:

£3.27 - per day, £43.99 - 1 week, £48.99 - 2 weeks

- now that's a bargain!