Cheap Parking is located within the airport boundary, approximately 6 minutes from the terminal building. Great value for money and only available online. Park your own car and keep your keys with you!
arrival
Please wait whilst your registration is recognised and a ticket will be automatically produced. Take the ticket and proceed to the Car Park. If a ticket is not issued, press the help button for assistance. Do not press for a ticket.
departure
Simply insert your ticket into the exit barrier and the barrier will lift automatically. If the barrier does not lift, press the help button for assistance.
transfers
Cheap Parking Liverpool is ideally located within walking distance of Liverpool Airport.
location
Cheap Parking Liverpool is located ON Airport, approximately 0.2 miles from Liverpool Airport.
security
Cheap Parking Liverpool offers the following security features whilst your vehicle is stored.
You keep keys
CCTV
Security lighting
Security fencing
Entry/exit barriers
Security patrols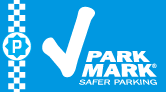 address
Cheap Parking Liverpool
Liverpool John Lennon Airport
Liverpool
L24 1YD

So far we've gathered

103

Cheap Parking Liverpool

reviews from our previous customers and with an average rating of we're confident that you'll have a top-notch parking experience. The good news doesn't stop there. We search the web every day to find the cheapest prices for Cheap Parking Liverpool, and today's no exception. Book within the next week and you could pay as little as:

£3.07 - per day, £40.99 - 1 week, £45.99 - 2 weeks

- now that's a bargain!