Liverpool Premium Parking is located next to the terminal building (just a 30-metre walk), providing a great alternative to the regular long-stay car parks and 'pick up / drop off' areas.
arrival
This car park operates an Automatic Number Plate Recognition system. Please ensure you enter the correct vehicle registration when making your booking.
Upon arrival at the entry barrier, the system will automatically read your vehicle registrations plate and issue you with a ticket. Remove the ticket and the barrier will rise. (Although your booking confirmation email is no longer required, you are advised to bring a copy with you in the event of system failure.)
Should your registration not be recognised, and you're certain you are at the correct car park, please press the intercom on the ticket machine (the button with a telephone icon) and speak to the operator. You will need to provide your booking reference and confirm your name, then the operator will raise the barrier for you.
departure
The exit barrier will raise automatically as your vehicle approaches. If it does not due to system failure, press the intercom button for assistance.
transfers
Premium Parking is ideally located within walking distance of Liverpool Airport.
location
Premium Parking is located ON Airport, approximately 0.23 miles from Liverpool Airport.
security
Premium Parking offers the following security features whilst your vehicle is stored.
You keep keys
CCTV
Security lighting
Security fencing
Entry/exit barriers
Security patrols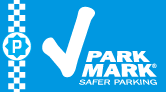 insurance
Parking is at owner's own risk, subject to the Terms and Conditions of the airport authority.
restrictions
No trailers are permitted at this car park
Oversize vehicles will be charged according to number of bays used.
address
Premium Parking
Liverpool Airport
Liverpool
L24 1YD

We search the web every day to find the cheapest prices for Premium Parking, and today's no exception. Book within the next week and you could pay as little as:

£5.00 - per day, £60.99 - 1 week, £74.99 - 2 weeks

- now that's a bargain!