When you book In2 Car Parking at Liverpool Airport, you can rest assured that your vehicle is safely stored in a Park Mark®-certified compound for the duration of your trip.
arrival
Pull up outside reception and turn in your printed booking confirmation and car keys.
departure
Full instructions for your return will be provided upon arrival at the car park.
transfers
In2 Car Parking operates transfers to Liverpool Airport that take approximately 5 minutes and run on-demand.
location
In2 Car Parking is located OFF Airport, approximately 1 miles from Liverpool Airport.
security
In2 Car Parking offers the following security features whilst your vehicle is stored.
You keep keys
CCTV
Security lighting
Security fencing
Entry/exit barriers
Security patrols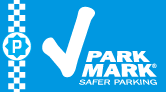 restrictions
If your vehicle takes up more than one standard-size parking space, you may be charged an additional fee by the car park.
address
In2 Car Parking
The Cabin
Rayware Building
Speke Boulevard
Liverpool
L24 9HZ
did you know?

So far we've gathered

208

In2 Car Parking

reviews from our previous customers and with an average rating of we're confident that you'll have a top-notch parking experience.