Let an In2 Meet and Greet driver meet you at the airport upon your departure and return and you'll avoid the hassle of a transfer shuttle. Liverpool Airport impose a £2 Exit Fee chargeable by them for every use of their Express Drop-Off and Pick-Up Car Park (EDOPU).
arrival
Upon arriving at the airport, pull into the short stay car park where your driver will meet you.
departure
Phone the car park from the baggage reclaim area and a driver will bring your vehicle to the terminal.
location
In2 Meet and Greet Parking is a meet and greet service, so you are met at Liverpool Airport's terminal.
security
In2 Meet and Greet Parking offers the following security features whilst your vehicle is stored.
You keep keys
CCTV
Security lighting
Security fencing
Entry/exit barriers
Security patrols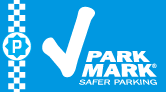 restrictions
If your vehicle takes up more than one standard-size parking space, you may be charged an additional fee. Please contact us via our contact form for further information.
address
This is a meet and greet service where you are met at the airport terminal.
did you know?

So far we've gathered

19

In2 Meet and Greet Parking

reviews from our previous customers and with an average rating of we're confident that you'll have a top-notch parking experience.