This is a self-park car park where you get to keep your car keys. It is only a short walk from the Long Stay car park and is a fully secure compound that is accredited with the ParkMark award.
arrival
Simply take a ticket from the entry barrier. Any problems and use the intercom for friendly staff to assist.
departure
Get off the bus at stop 4 and walk to the Plane Parking car park. Insert your ticket into the barrier to exit the car park.
transfers
Plane Parking is ideally located within walking distance of Edinburgh Airport.
Transfers are free of charge and take only 5 minutes, running every 10 minutes.
location
Plane Parking is located ON Airport, approximately 0.2 miles from Edinburgh Airport.
security
Plane Parking offers the following security features whilst your vehicle is stored.
You keep keys
CCTV
Security lighting
Security fencing
Entry/exit barriers
Security patrols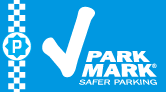 address
Plane Parking
Edinburgh Airport
EH12 9FT