With over 15 years' experience, Secure Air Parks make car parking at Edinburgh Airport a smooth and hassle-free endeavour.
arrival
Secure Airparks operate a Camera Recognition System, so please ensure you enter the correct vehicle registration when making your booking.
Upon arrival, drive up to the touch screen kiosk at the entrance barrier. If your details do not appear on the screen after a moment or the barrier does not open, use the intercom for assistance. Print a ticket, park your vehicle, then go to the nearest bus stop, where you will be picked up and taken to the airport.
departure
Call the telephone number shown on your car park ticket to request pick-up. You will be picked up at Stance (Bus stop) 10.
transfers
Secure Air Parks operates transfers to Edinburgh Airport that take approximately 1 minutes and run every 5-10 minutes.
location
Secure Airparks is located ON Airport, approximately 0.57 miles from Edinburgh Airport.
security
Secure Airparks offers the following security features whilst your vehicle is stored.
You keep keys
CCTV
Security lighting
Security fencing
Entry/exit barriers
Security patrols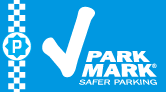 disabled facilities
Disabled parking spaces are located at the front of the car park.
insurance
Cars are insured while in the care of Secure Airparks. Full details of insurance cover available from the car park.
address
Secure Airparks
100 Ingliston Road
Ingliston
Edinburgh
EH28 8AU

So far we've gathered

940

Secure Airparks

reviews from our previous customers and with an average rating of we're confident that you'll have a top-notch parking experience. The good news doesn't stop there. We search the web every day to find the cheapest prices for Secure Airparks, and today's no exception. Book within the next week and you could pay as little as:

£4.00 - per day, £32.00 - 1 week, £60.00 - 2 weeks

- now that's a bargain!