Edinburgh Airport's Long Stay Express Parking offers on-airport convenience in an Express option where your car is parked for you and you leave your keys.
arrival
Do NOT park in NCP Scotpark. The car park has automatic number plate recognition so please make sure you give your correct car registration number when booking. Once the machine at the barrier recognises your car number plate, it will give you a ticket with your number plate and booking reference printed on it. You should keep the ticket safe as you will need it when you leave the car park. If the barrier doesn't lift automatically, you should press the intercom button. Once you have your ticket, follow signs to the Long Stay Express drop off area. This area is located closest to the entrance.
departure
The transfer bus will pick you up at bus stop A and take you back to the car park where you should alight at bus stop 4 and collect your keys from the Long Stay Express reception. Your car will then be waiting for you in the express departure lane.
transfers
Long Stay Express operates transfers to Edinburgh Airport that take approximately 5 minutes and run every 10 minutes.
At off-peak times (11.30pm-5.00am) please press the help button on any payment machine. For transfers back to the car park from the terminal, follow the signs for 'buses' at the terminal. Coaches back to the car park will be in front of the terminal at stand 20. Please use the courtesy phone in the domestic arrival hall between the hours of 10pm and 6am.
location
Long Stay Express Parking is located ON Airport, approximately 0.51 miles from Edinburgh Airport.
security
Long Stay Express Parking offers the following security features whilst your vehicle is stored.
You keep keys
CCTV
Security lighting
Security fencing
Entry/exit barriers
Security patrols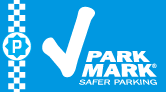 disabled facilities
Parking bays for Blue Badge holders are available and located by the exit, adjacent to customer services office. Courtesy coaches are equipped for wheelchair access.
insurance
Long Term Express Parking at Edinburgh Airport indemnifies customers for damage resulting from any proven act or negligence on the part of its servants or agents. Car parking is otherwise at the owners' own risk.
restrictions
Trailers are not permitted.
important
Press the intercom at the entry or exit barrier or at the pay machine if help is required. Short Stay is only a few minutes away if personnel is required.
address
Long Stay Express Parking
Gogar Bridge Road
Edinburgh Airport
Edinburgh
EH12 9DN