A self-park option only a few minutes from the airport. PremiAir is a secure car park with free transfers every 10 minutes to ensure you get to the airport speedily.
arrival
Drive up to the barriers on your left hand side and take a ticket. Park your car and get on a free transfer bus at the nearest bus stop. If you have booked a wide space, they are 2.47m wide.
departure
Insert your ticket in the exit barrier to leave the car park.
transfers
PremiAir Parking operates transfers to Edinburgh Airport that take approximately 3 minutes and run every 10 minutes.
location
PremiAir Parking is located OFF Airport, approximately 1 miles from Edinburgh Airport.
security
PremiAir Parking offers the following security features whilst your vehicle is stored.
You keep keys
CCTV
Security lighting
Security fencing
Entry/exit barriers
Security patrols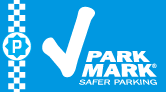 address
PremiAir Parking
49 Eastfield Road
Edinburgh
EH28 8LS