Luton Central Car Storage is a family-run local service that offers secure outdoor parking with 15-foot security fencing and 24-hour staff.
arrival
If the gates to the car park are closed, please wait for them to open fully as they are electrically operated.
Report to Central Car parking reception on arrival and present your printed booking voucher (this is required as proof of payment). You will be required to leave your car keys with the attendant. Please allow 30 minutes for check-in and transfer to the airport terminal.
departure
Full details of the returns procedure will be given upon checking in at the car park.
transfers
Central Car Storage operates transfers to Luton Airport that take approximately 5 minutes and run on-demand.
location
Central Car Storage is located OFF Airport, approximately 1.36 miles from Luton Airport.
security
Central Car Storage offers the following security features whilst your vehicle is stored.
You keep keys
CCTV
Security lighting
Security fencing
Entry/exit barriers
Security patrols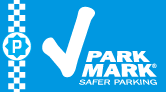 disabled facilities
This family-run parking service has been providing Luton Airport parking since 1966, so it's no wonder our car park reviews page reflects their outstanding customer care. A consistent gosimply Award winner, Central Car Storage has a wheelchair-accessible reception and provides assistance boarding and disembarking their buses. They also offer a Meet and Greet parking service, so you can avoid the need for a transfer bus altogether; plus, they will send an extra member of staff to help you into the terminal, if needed.
restrictions
Any van-size or larger vehicles will be turned away UNLESS booking LARGE VEHICLES OPTION which allows the following: Ford Transit including Minibus, LDV, Vauxhall Vivaro, Nissan Primastar, Nissan Nivaro, Renault Traffic, Mercedes Vito, Mercedes Sprinter, Toyota Hi Ace, Toyota Hi Lux, Peugeout Boxer, VW Transporter, VW Caravelle, VW California, Mitsubishi L200, and any vans this size.
important
PLEASE NOTE: The following conditions apply to all bookings with Central Car Storage Luton.
Cancellations: If booking is cancelled more than 7 days before arrival date, the car park charges a £10.00 cancellation fee. If cancelled within 7 days of arrival, no refund will be issued.
Date Changes: If a date amendment is made more than 7 days before arrival, the car park charges a £5.00 administration fee. If less than 7 days, no amendments are accepted and no refunds issued.
No-Shows: No refunds are issued and no amendments are accepted.
address
Central Car Storage
Luton Central Car Storage
Kimpton Road
Luton Airport
Bedfordshire
LU2 0SX

So far we've gathered

928

Central Car Storage

reviews from our previous customers and with an average rating of we're confident that you'll have a top-notch parking experience. The good news doesn't stop there. We search the web every day to find the cheapest prices for Central Car Storage, and today's no exception. Book within the next week and you could pay as little as:

£6.00 - per day, £48.00 - 1 week, £90.00 - 2 weeks

- now that's a bargain!