Paige Airport parking offers value for money off-airport parking with 2 metre perimeter secure fencing a 24 hour reception and night vision CCTV. Over 1,000 spaces on a dedicated 5 acre site.
arrival
On arrival proceed to passenger and vehicle drop off area in front of the Customer Reception. The Duty Manager will meet you and present you with a return card, featuring your vehicle ID. The drive will load your luggage. Your shuttle will depart asap, and always within 15 mins of arrival.
departure
After you have cleared customs call the number provided on your email confirmation to request collection. The Shuttle will meet you at the coach pick up area, outside the Terminal building. On return to customer reception present your return card to receive your keys.
transfers
Paige Airport Parking operates transfers to Luton Airport that take approximately 10 minutes and run every 15 minutes.
location
Paige Airport Parking is located OFF Airport, approximately 3.3 miles from Luton Airport.
security
Paige Airport Parking offers the following security features whilst your vehicle is stored.
You keep keys
CCTV
Security lighting
Security fencing
Entry/exit barriers
Security patrols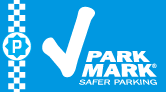 restrictions
Passenger cars only (we regret that vans, pickups and commercial vehicles are not allowed).
important
While the journey time to the Terminal is typically under 10 minutes, please allow extra time if travelling during the rush hour.
address
Paige Airport Parking
Slip End
Luton
LU1 4BZ

So far we've gathered

360

Paige Airport Parking

reviews from our previous customers and with an average rating of we're confident that you'll have a top-notch parking experience. The good news doesn't stop there. We search the web every day to find the cheapest prices for Paige Airport Parking, and today's no exception. Book within the next week and you could pay as little as:

£4.33 - per day, £36.95 - 1 week, £64.95 - 2 weeks

- now that's a bargain!