Conveniently located for the M56 and M60, APH Manchester have easy check-in procedures, and they provide a safe home for your vehicle until you return.
terminals served
APH Manchester serves all terminals at Manchester Airport.
arrival
Report to APH reception upon arrival and present your printed booking confirmation email.
departure
Full instructions on the departure procedure will be given upon arrival.
transfers
APH Manchester operates transfers to all terminals that take approximately 5 minutes and run every 15 minutes.
Transfer coaches are not able to transport large items such as bikes, surfing / windsurfing boards; however, they can accommodate skis and snowboards.
location
APH Manchester is located OFF Airport, approximately 3.33 miles from Manchester Airport.
security
APH Manchester offers the following security features whilst your vehicle is stored.
You keep keys
CCTV
Security lighting
Security fencing
Entry/exit barriers
Security patrols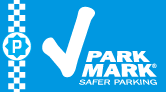 disabled facilities
Toilets for disabled customers are available, and transfer buses can accommodate wheelchairs.
restrictions
Trailers are not accepted. Vans are only permitted if they are under the 2.4 metre height restriction and fit into a standard-size car parking space.
important
There is a drop down baby changing table and nappy bin in the disabled toilet.
address
APH Manchester
Bradnor Road
Sharston Industrial Area
Manchester
M22 4TE

So far we've gathered

588

APH Manchester

reviews from our previous customers and with an average rating of we're confident that you'll have a top-notch parking experience. The good news doesn't stop there. We search the web every day to find the cheapest prices for APH Manchester, and today's no exception. Book within the next week and you could pay as little as:

£2.75 - per day, £30.25 - 1 week, £41.29 - 2 weeks

- now that's a bargain!