Jet Parks 2 is ideally located opposite Terminal 2, but serves all 3 terminals of Manchester Airport. Offers great security and quick transfers that run 24 hours a day.
terminals served
Jet Parks 2 for Manchester Airport serves all terminals at Manchester Airport.
arrival
Ensure you bring a copy of your booking confirmation with you. Jet Parks 2 operates automatic number plate recognition (ANPR), so please ensure your provide you give us your car registration upon booking. Upon arrival the barrier will lift automatically when it recognises your number plate and issue a ticket. Then just drive in and park.
If the barrier doesn't lift, press the help button and quote your booking reference and name.
Park your car then make your way to the nearest bus stop which should be clearly visible from most areas of the car park.
departure
Follow exit signs and make your way out of the arrivals lounge. Follow signs for Manchester Airport Car Parks bus stops. The number 5 bus serves Jet Parks JetParks 1 and JetParks 2. Once you have got back to your car simply drive to the exit barrier. If it doesn't lift automatically, press the help button.
transfers
Jet Parks 2 operates transfers to all terminals that take approximately 5 minutes and run every 15 minutes.
location
Jet Parks 2 is located ON Airport, approximately 0.5 miles from Manchester Airport.
security
Jet Parks 2 offers the following security features whilst your vehicle is stored.
You keep keys
CCTV
Security lighting
Security fencing
Entry/exit barriers
Security patrols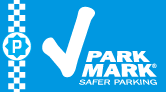 disabled facilities
There are disabled bays available in every car park and the transfer buses are wheelchair-friendly.
restrictions
Height restriction of 2.2 metres (7ft 2in). Trailers are not permitted in any of our parking facilities.
address
Jet Parks 2
Thorley Lane
Manchester Airport
Cheshire
M90 5EG

So far we've gathered

44

Jet Parks 2

reviews from our previous customers and with an average rating of we're confident that you'll have a top-notch parking experience. The good news doesn't stop there. We search the web every day to find the cheapest prices for Jet Parks 2, and today's no exception. Book within the next week and you could pay as little as:

£3.67 - per day, £37.99 - 1 week, £54.99 - 2 weeks

- now that's a bargain!