Enjoy the convenience of Manchester Airport's own meet and greet service for Terminals 1 and 3. There's even a VIP option giving you access to the airport's Fast Lane security channel.
terminals served
Manchester Airport Meet and Greet Terminals 1 and 3 serves terminals 1 and 3 at Manchester Airport.
arrival
At the entrance to the car park (signposted Valet Parking), press the Help button and provide your name and booking reference to the operator. You do not need to take a ticket. Once you have parked and unloaded your luggage, enter the reception office to deposit your key. You will be given a receipt you will need to keep safe until you return. After unloading your car and completing a vehicle check with the receptionist, follow the footpath to Terminal 1. Terminal 3 is a five minute walk from Terminal 1.
If the VIP Valet option is booked you will have access to Manchester Airport's Fast Lane security channel, which has dedicated security screening equipment and provides a swift and convenient route through to the departure lounge. Your driver will provide you with a sticker for Fast Lane upon collecting your vehicle. The entrance to the Fast Lane is easily identifiable and situated within Security Control.
departure
Enter the Valet reception at Terminal 1 and present your receipt. Your key will be returned along with the name of the row in which your vehicle is parked. Go across the road behind reception and your car will be in the arrivals car park waiting for you.
location
Meet and Greet Terminals 1 and 3 is a meet and greet service, so you are met at Manchester Airport's terminal.
security
Meet and Greet Terminals 1 and 3 offers the following security features whilst your vehicle is stored.
You keep keys
CCTV
Security lighting
Security fencing
Entry/exit barriers
Security patrols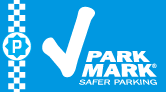 disabled facilities
This valet parking service is ideal for disabled travellers, as there is no need for a transfer.
restrictions
Maximum vehicle height is 2 metres (6 feet 6 inches).
address
This is a meet and greet service where you are met at the airport terminal.
did you know?

So far we've gathered

48

Meet and Greet Terminals 1 and 3

reviews from our previous customers and with an average rating of we're confident that you'll have a top-notch parking experience. The good news doesn't stop there. We search the web every day to find the cheapest prices for Meet and Greet Terminals 1 and 3, and today's no exception. Book within the next week and you could pay as little as:

£3.33 - per day, £49.99 - 1 week, £49.99 - 2 weeks

- now that's a bargain!