Save time at both ends of your journey when you choose UK Premier Parking's value-for-money service. There's no waiting around for transfer buses, so you can be on your way with a minimum of delay.
terminals served
UK Premier Meet and Greet Parking serves all terminals at Manchester Airport.
arrival
Ring the car park telephone number provided in your confirmation email when you are approximately 15 minutes (or 15 miles) from the airport. To avoid delays, please aim to arrive at the airport as closely as possible to the time that you booked.
departure
Full instructions for your return will be provided by your driver when he or she collects your vehicle.
location
UK Premier Meet and Greet is a meet and greet service, so you are met at Manchester Airport's terminal.
security
UK Premier Meet and Greet offers the following security features whilst your vehicle is stored.
You keep keys
CCTV
Security lighting
Security fencing
Entry/exit barriers
Security patrols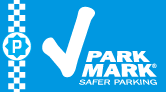 restrictions
No long wheelbase vans are permitted. Any long wheelbase vans that arrive will be subject to further charges at the car park
important
Formerly MIA Meet and Greet Parking
address
This is a meet and greet service where you are met at the airport terminal.

So far we've gathered

252

UK Premier Meet and Greet

reviews from our previous customers and with an average rating of we're confident that you'll have a top-notch parking experience. The good news doesn't stop there. We search the web every day to find the cheapest prices for UK Premier Meet and Greet, and today's no exception. Book within the next week and you could pay as little as:

£3.33 - per day, £37.50 - 1 week, £50.00 - 2 weeks

- now that's a bargain!