Simple and convenient, Multi-storey parking at Manchester airport's terminal 1 is connected via an undercover walk way just a short walk from check-in.
terminals served
Manchester Airport Multi-Storey Parking Terminal 1 serves terminal 1 at Manchester Airport.
arrival
Drive up to the ANPR barriers. Once it recognises your vehcile the barrier will raise and offer an orange token. If it does not press the intercom and quote your booking reference. Enter the car park and look out for the green illuminated lights above open parking spaces.
departure
Drive to the barrier, insert your token and it will lift automatically. If you've stayed longer than you booked for, you'll be prompted to make payment using the chip and pin device.
transfers
Multi-Storey Terminal 1 is ideally located within walking distance.
location
Multi-Storey Terminal 1 is located ON Airport, approximately miles from Manchester Airport.
security
Multi-Storey Terminal 1 offers the following security features whilst your vehicle is stored.
You keep keys
CCTV
Security lighting
Security fencing
Entry/exit barriers
Security patrols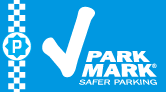 restrictions
The car park has a height restriction of 2.0 metres.
address
Multi-Storey Terminal 1
Manchester Airport
Manchester
M90 3PY

So far we've gathered

33

Multi-Storey Terminal 1

reviews from our previous customers and with an average rating of we're confident that you'll have a top-notch parking experience. The good news doesn't stop there. We search the web every day to find the cheapest prices for Multi-Storey Terminal 1, and today's no exception. Book within the next week and you could pay as little as:

£8.00 - per day, £69.99 - 1 week, £119.99 - 2 weeks

- now that's a bargain!