If you're departing from Terminal 2 and want the security of an on-airport car park, this is a conveniently located option with quick transfers.
terminals served
Manchester Airport Long Stay Parking Terminal 2 serves terminal 2 only at Manchester Airport.
arrival
Please ensure you bring the same credit/debit card as your booking along with your booking reference. Take a token from the barrier slot and drive through the barrier. If no token is presented, please press the buzzer at the entry barrier and quote your booking reference.
departure
On your return, drive to the exit barrier and insert token. If no token was given upon arrival press the 'Help' button. Provide your name and booking reference number, and the attendant will raise the barrier.
transfers
Long Stay Terminal 2 operates transfers to terminal 2 only that take approximately 5 minutes and run every 15 minutes.
location
Long Stay Parking Terminal 2 is located ON Airport, approximately 0.5 miles from Manchester Airport.
security
Long Stay Parking Terminal 2 offers the following security features whilst your vehicle is stored.
You keep keys
CCTV
Security lighting
Security fencing
Entry/exit barriers
Security patrols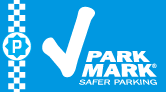 disabled facilities
Parking bays are available for disabled drivers.
restrictions
Maximum vehicle height is 2.2m (7ft 2in). Trailers are not permitted.
address
Long Stay Parking Terminal 2
M90 5PR
did you know?

So far we've gathered

109

Long Stay Parking Terminal 2

reviews from our previous customers and with an average rating of we're confident that you'll have a top-notch parking experience. The good news doesn't stop there. We search the web every day to find the cheapest prices for Long Stay Parking Terminal 2, and today's no exception. Book within the next week and you could pay as little as:

£3.67 - per day, £39.99 - 1 week, £54.99 - 2 weeks

- now that's a bargain!