A family run multi-storey park and ride facility offering 24-hour security patrols and CCTV that will keep your car safe while you're away.
terminals served
Manchester Airport Skypark Park and Ride serves all terminals at Manchester Airport.
arrival
Drive to the 8th floor of the multi-storey car park and sound your car horn. You'll then be let through the entrance barrier so you can park in one of the entrance bays opposite reception. Display your booking confirmation to reception, hand over your keys and hop on the transfer bus to the airport. Skypark will park your car in a designated bay within the car park. The bus will drop you off at Manchester Airport train station, where you can get the lift and the travelators to all three terminals.
departure
When you're ready for collection, call 07889 092055 and the transfer bus will collect you from the train station, where you were dropped off. Have your passport, or any photo ID on you, to show when you get back to the airport, and then you can collect your car.
transfers
Skypark Park and Ride operates transfers to all terminals that take approximately 15 minutes and run on-demand.
location
Skypark Park and Ride is located OFF Airport, approximately 2.5 miles from Manchester Airport.
security
Skypark Park and Ride offers the following security features whilst your vehicle is stored.
You keep keys
CCTV
Security lighting
Security fencing
Entry/exit barriers
Security patrols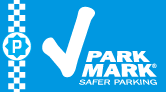 restrictions
This car park does not accept large vehicles such as transit vans, or any vehicles with trailers. Maximum vehicle size: 6ft 6in.
address
Skypark Park and Ride
8th Floor Multi Storey car park
Rowlandsway
Wythenshawe
Manchester
M22 5RG

So far we've gathered

89

Skypark Park and Ride

reviews from our previous customers and with an average rating of we're confident that you'll have a top-notch parking experience. The good news doesn't stop there. We search the web every day to find the cheapest prices for Skypark Park and Ride, and today's no exception. Book within the next week and you could pay as little as:

£2.33 - per day, £25.00 - 1 week, £35.00 - 2 weeks

- now that's a bargain!