Park right next to terminal 2 with Manchester Multi Storey Parking and you'll be just a short walk from Check-In via a covered walkway.
terminals served
Manchester Airport Multi-Storey Parking Terminal 2 serves terminal 2 at Manchester Airport.
arrival
Drive up to the car park barrier, which will recognise your number plate and rise automatically. An orange token automatically be issued. Take the token and park in any space. If no token is presented press the intercom for assistance and quote your reference number. Do not press the green flashing button as this is for customers who've not booked.
departure
On your return, drive to the exit barrier and insert the orange token. If no token was given upon arrival press the 'Help' button. Provide your name and booking reference number, and the attendant will raise the barrier.
transfers
Multi-Storey Terminal 2 is ideally located within walking distance.
location
Multi-Storey Terminal 2 is located ON Airport, approximately 0.2 miles from Manchester Airport.
security
Multi-Storey Terminal 2 offers the following security features whilst your vehicle is stored.
You keep keys
CCTV
Security lighting
Security fencing
Entry/exit barriers
Security patrols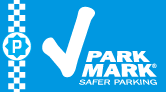 disabled facilities
Disabled parking areas are located near the lifts.
insurance
Parking is at the vehicle owner's risk, subject to the car park's printed terms and conditions
restrictions
Height restriction is 2 metres. No trailers allowed.
address
Multi-Storey Terminal 2
Manchester Airport
Manchester
M90 1QX

So far we've gathered

68

Multi-Storey Terminal 2

reviews from our previous customers and with an average rating of we're confident that you'll have a top-notch parking experience. The good news doesn't stop there. We search the web every day to find the cheapest prices for Multi-Storey Terminal 2, and today's no exception. Book within the next week and you could pay as little as:

£6.67 - per day, £59.99 - 1 week, £99.99 - 2 weeks

- now that's a bargain!