This park-and-ride facility, provided by the same company that brings you CarParKing Meet and Greet, features 7-foot electric fencing and dog patrols as part of their security measures.
terminals served
Manchester Airport CarParKing Value Parking serves all terminals at Manchester Airport.
arrival
The car park recommends arriving at least 1 hour before your airline check-in time.
Stop at the security barrier and present your printed confirmation email to the attendant. Proceed to park your vehicle, then board the courtesy shuttle to the airport.
departure
Once you have collected your luggage, please call the car park telephone number provided in your confirmation email to confirm your transfer back to CarParKing. Then, make your way to the pick-up point outside the terminal. After collecting your vehicle, drive to the security barrier, present your booking confirmation and exit the car park.
transfers
CarParKing Value operates transfers to all terminals that take approximately 15 minutes and run on-demand.
location
CarParKing Value Parking is located OFF Airport, approximately 11.5 miles from Manchester Airport.
security
CarParKing Value Parking offers the following security features whilst your vehicle is stored.
You keep keys
CCTV
Security lighting
Security fencing
Entry/exit barriers
Security patrols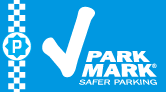 address
CarParKing Value Parking
Plot D - TOPS
Manchester Road
Carrington
Manchester
M31 4AX

So far we've gathered

46

CarParKing Value Parking

reviews from our previous customers and with an average rating of we're confident that you'll have a top-notch parking experience.