Drive straight to your Heathrow Airport terminal and be met by a fully-insured Star Parking chauffeur, saving you time and hassle. No arrivals prior to 5am.
terminals served
Star Parking Heathrow serves all terminals at Heathrow Airport.
arrival
A fully insured Star Parking driver will meet you on the relevant departures level and will identify you by your car registration. It is important to call when you are 20 minutes from your scheduled time.
departure
Once you have collected your luggage and cleared customs, call the free phone number provided to you at check-in and your car will be returned to the departure lane within 10-15 minutes for Terminals 1, 2 & 3 and within 20 minutes on the arrivals lane for Terminal 4.
location
Star Parking is a meet and greet service, so you are met at Heathrow Airport's terminal.
security
Star Parking offers the following security features whilst your vehicle is stored.
You keep keys
CCTV
Security lighting
Security fencing
Entry/exit barriers
Security patrols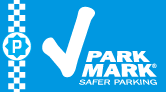 disabled facilities
This service is suitable for disabled drivers.
insurance
Fully comprehensive insurance is included in the cost.
restrictions
Cars with trailers or oversized vehicles that require more than 1 standard parking bay will be charged for an additional space, payable directly to the car park. Please be aware height restrictions apply at all Heathrow terminal car parks and the maximum height is 2.05m, terminal 3/5 car parks do have a high sided vehicle entrances on the ground floors.
important
NO ARRIVALS prior to 5am. There is a surcharge of £10 for arrivals/departures on Boxing day and New Years day payable to the driver on arrival. The departure times given are the times the chauffeur have scheduled for you, if you arrive at any other times a meet cannot be guaranteed. (please phone to advise of any delays). Cars are stored within 6 miles of Heathrow Airport in a 24 hour secured compound with CCTV and electric gates.
address
This is a meet and greet service where you are met at the airport terminal.

So far we've gathered

272

Star Parking

reviews from our previous customers and with an average rating of we're confident that you'll have a top-notch parking experience. The good news doesn't stop there. We search the web every day to find the cheapest prices for Star Parking, and today's no exception. Book within the next week and you could pay as little as:

£6.31 - per day, £67.41 - 1 week, £94.63 - 2 weeks

- now that's a bargain!