Heathrow's Official Valet Parking is operated by BAA. Discover how hassle-free parking at Heathrow can be, and relax in the knowledge your vehicle is stored in a BAA-approved facility.
terminals served
Heathrow Official Valet Parking serves all terminals at Heathrow Airport.
arrival
Proceed to the Valet Parking reception, park your vehicle and register with reception. (Please see Directions section for terminal-specific instructions.)
departure
Terminal 1: When in arrivals, please follow signs to Short Stay car park 1. As you exit the building, you'll cross two lanes of traffic. As you cross the second lane and approach the car park, turn left and make your way along the ramp. When you approach the end, turn right and as you walk past the payment machines, follow the green walkway on your right. When you approach the end of the green walkway by the second zebra crossing, take the stairs down to ground level where you will see the valet collections office.
Terminal 3: Take the airport access road to junction 4a, then go straight on through the tunnel to the traffic lights. Follow signs to terminal 3 departures, Short Stay parking and Valet Parking. After you pass the Short Stay multi-storey car park on your right, get into the right hand lane. You will find the Valet Parking reception at the end of this lane on the left. Park in one of the bays and make your way to reception to check in. Your car will be checked for damage, and then you can walk to departures. If you're running late or early, or you need help on the day, call the car park on 020 8976 9611 or 07760 619223.
Terminal 4: Clear customs, then call 0208 976 9612. Exit the Arrivals building, taking the 3rd lane. Turn right, and reception is at the end on the right-hand side.
Terminal 5: Your vehicle will be waiting for you at the valet parking reception on the terminal forecourt.
location
Official Valet Parking is a meet and greet service, so you are met at Heathrow Airport's terminal.
security
Official Valet Parking offers the following security features whilst your vehicle is stored.
You keep keys
CCTV
Security lighting
Security fencing
Entry/exit barriers
Security patrols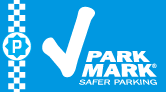 disabled facilities
This valet parking service is suitable for Blue Badge holders.
restrictions
Trailers are not permitted. Maximum vehicle height for Terminal 1 is 8 feet.
important
PLEASE NOTE: Heathrow Official Valet Parking will only accept customers arriving between the hours of 05.00 and 23.00. Any customers requiring drop-off or pick-up outside of these hours should not book this parking.
address
This is a meet and greet service where you are met at the airport terminal.

So far we've gathered

11

Official Valet Parking

reviews from our previous customers and with an average rating of we're confident that you'll have a top-notch parking experience.