For excellent service at an economical price, choose Purple Parking Heathrow. Their nearby parking compound has received a Gold Security Award from the police. Transfers to Heathrow Airport do not operate between midnight and 03:45 am.
terminals served
Heathrow Purple Parking Long Stay serves all terminals at Heathrow Airport.
arrival
Drive to the manned entrance at Purple Parking and check-in. You will be directed to an appropriate parking space. Allow extra time if you are travelling during rush hour as the roads around Heathrow can get very busy.
departure
Please check that your return time is your actual return flight landing time. If it is not correct please call the number provided in your emila to advise the correct time. If your return landing time is incorrect, (ie. later or earlier than stated) there is a possibility it may result in a delay.
Dial the toll-free number given to you on arrival to arrange a free transfer back to Purple Parking. You will be collected from a designated bus stop.
Terminal 1: Bus stop 5 (go down to the ground floor, one floor down from UK and Ireland arrivals)
Terminal 3: Bus stop 22
Terminal 4: Bus stop 21 (come out of the terminal by the American Express bureau)
Terminal 5: Bus stop 29
Upon your return to the car park go to reception where your car will be waiting outside for collection.
transfers
Purple Parking operates transfers to all terminals that take approximately 15 minutes and run regularly.
Transfer coaches are unable to transport large items such as windsurfing boards, bikes or items of a similar size. Transfers to Heathrow Airport do not operate between midnight and 03:45 am.
location
Purple Parking Long Stay is located OFF Airport, approximately 5.7 miles from Heathrow Airport.
security
Purple Parking Long Stay offers the following security features whilst your vehicle is stored.
You keep keys
CCTV
Security lighting
Security fencing
Entry/exit barriers
Security patrols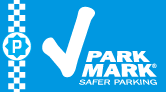 insurance
All cars are fully insured while in the care of the car park.
restrictions
Please note that there is a vehicle height restriction of 2.4m (7ft 4m.) and does not accept the following types of vehicles: mini-buses, high-sided vehicles, mobile homes, lorries, caravans or vehicles with trailers.
address
Purple Parking Long Stay
Brent Road
Southall
Middlesex
UB2 5LE
did you know?

So far we've gathered

1260

Purple Parking Long Stay

reviews from our previous customers and with an average rating of The good news doesn't stop there. We search the web every day to find the cheapest prices for Purple Parking Long Stay, and today's no exception. Book within the next week and you could pay as little as:

£4.66 - per day, £47.95 - 1 week, £69.95 - 2 weeks

- now that's a bargain!