Long Stay Parking at Heathrow Terminal 4 is located on the Southern Perimeter Road, where it's easily accessible from all the main routes into the airport.
terminals served
Long Stay Parking for Heathrow Terminal 4 serves terminal 4 at Heathrow Airport.
arrival
Pull up to the entry barrier and a ticket is printed showing your vehicle registration number. Take the ticket and proceed to the zone indicated.
departure
On exit insert your entry ticket into the machine at the barrier. Your number plate will be read and barrier lifted.
transfers
Long Stay T4 operates transfers to terminal 4 that take approximately 7-8 minutes and run every 10 minutes.
location
Long Stay Parking Terminal 4 is located ON Airport, approximately 1.2 miles from Heathrow Airport.
security
Long Stay Parking Terminal 4 offers the following security features whilst your vehicle is stored.
You keep keys
CCTV
Security lighting
Security fencing
Entry/exit barriers
Security patrols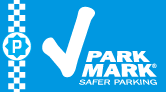 disabled facilities
Disabled customers may park in the dedicated bays next to reception. Transfer buses do not have disabled access; however, if you require assistance boarding the bus, please advise a member of staff upon arrival at the car park and alternative arrangements will be made for you.
insurance
Parking is at owner's own risk and subject to the terms and conditions of the car park.
restrictions
No height restrictions are in place, but the largest vehicle they can accommodate is a transit van or a 16-seat minibus. If a vehicle takes up more than one space, the car park may charge for 2 spaces. No commercial vehicles are allowed.
address
Long Stay Parking Terminal 4
Scylla Road
Heathrow Terminal 4
Hounslow
Middlesex
TW6 3XL

So far we've gathered

122

Long Stay Parking Terminal 4

reviews from our previous customers and with an average rating of we're confident that you'll have a top-notch parking experience. The good news doesn't stop there. We search the web every day to find the cheapest prices for Long Stay Parking Terminal 4, and today's no exception. Book within the next week and you could pay as little as:

£6.20 - per day, £76.40 - 1 week, £93.00 - 2 weeks

- now that's a bargain!