Economy Parking is located just a short distance from Heathrow Airport and offers quick transfer times to and from Terminals 4 and 5. This car park offers good security, with easy entry and exit procedures.
terminals served
Economy Parking Heathrow serves terminals 4 & 5 at Heathrow Airport.
arrival
Please check-in at reception on arrival. You will need to hand in your printed confirmation or quote your booking confirmation number at reception. Please allow 30 minutes for check-in and transfer to your Heathrow Airport terminal.
PLEASE NOTE: During busy periods, Economy parking may take your keys and park your car for you.
departure
Full departure instructions will be given to you when you check in on arrival.
transfers
Economy Parking operates transfers to terminals 4 & 5 that take approximately 12 minutes and run on-demand.
location
Economy Parking is located OFF Airport, approximately 4 miles from Heathrow Airport.
security
Economy Parking offers the following security features whilst your vehicle is stored.
You keep keys
CCTV
Security lighting
Security fencing
Entry/exit barriers
Security patrols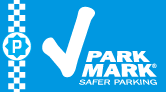 restrictions
There is an extra daily charge for trailers, payable directly to the car park.
address
Economy Parking
Spout Lane North
Stanwell Moor
Middlesex
TW19 6BW

So far we've gathered

402

Economy Parking

reviews from our previous customers and with an average rating of